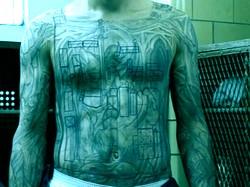 Sound familiar? You are not alone. Days on the market have increased due to fewer buyers in the market place and more inventory to choose from. A nasty combination, I know! Couple this with foreclosures and short sales and the lower prices that occur as a result, and selling has become a real nightmare.
You like your agent, but they've had the house listed for six months without many showings and certainly no offers except Indonesia Property Market Outlook 2019 the one that was $75,000 under asking!! Do you stick with that agent, or try someone new? That is a very good question!
Your agent has spent considerable time and energy, not to mention money, marketing your property. An agent's cash outlay is considerable when beginning the marketing process. If How To Buy Your First Home With Bad Credit your agent has been marketing your home and working to expose it to the brokerage community as well as to buyers, then they probably deserve to continue marketing your property.
Does your agent keep in touch with you? Are you discussing market conditions a couple times a month? You should be. As the market fluctuates, sellers need to know their competition. Insist that your agent set you up on an MLS search. This is easy to do and a great way to keep abreast of what is going on in your community. Know the homes that are new to the market and know the ones that have offers on them. Is your home priced accordingly? Many sellers don't want to hear it, but, it is ALL about price.
Selling a home in a good market is challenging. Selling a home in our current market is unbelievably stressful! First of all, prices are considerably lower than they were 5 years ago. Be realistic when pricing your home. Don't forget, Buyers buy by comparing properties. Check out your competition!
If your agent has exposed your home all over the web, helped staged your home, returned your calls and emails promptly, provided showing follow up, had broker's opens, held open houses, sent out post cards to the neighborhood, taken great photos of your home, kept in contact with you, in other words, has done the job you have hired them to do, stick with them! There haven't been a ton of buyers out there for the past couple of years. It is time to reevaluate. There is a reason your home hasn't sold. Take a good long look at the competition, the answer is there.
Your agent has been working for you! Agents can't make a buyer appear out of thin air. They can, however, help you by doing all in their power to get you the exposure you need in order to be the next home that sells in your price range. It's a team effort. You and your agent must work together to achieve this goal. Best of luck!