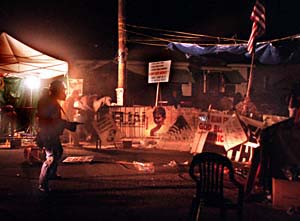 San Diego's North County is a popular choice for businesses looking to establish a large warehouse or distribution center because it features easy transit access and value priced rents.
North County is generally defined as areas north of Carmel Valley Road and includes some of the wealthier communities within San Diego. 3% Commission Realtors The region provides access to three of the nations most populous counties: Los Angeles, Orange and San Diego as well as Mexico.
Three popular choices for businesses within North County are Escondido, San Marcos and Vista because they provide easy freeway access to Highway 78 and Interstate 15 and the prices start at around 40 cents per square foot (not including utilities). Freeway access is important because many businesses use North County as a distribution point for Orange County.
Another choice for warehouse space is Poway which is located further inland but is better suited for companies distributing within the local area because it requires less fuel to transport goods. Keep in mind that fuel costs are an important factor in determining the final location for any distribution center.
Warehouse vacancy rates in San Diego are just under 10 percent which means that the market favors tenants and you will have many options to choose from. Vacancy rates for flex space, which includes both office and Top Real Estate Agents In California warehouse space, are even higher with rates approaching 17 percent. With higher than normal vacancy rates, landlords are more willing to offer concessions like lower rates and free rent to secure your tenancy.