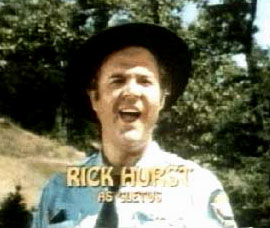 Home financing and commercial financing are two different ball games. If you want to secure a commercial real estate financing from a lending institution, you must take into account the following points
Initial steps
Before you apply for a commercial real estate financing, you must lay the ground work for it. You must posses a complete business plan before you visit your lender. Its almost impossible to secure a commercial financing facility unless you can provide the lender with a viable business plan
What the lender is looking for
Your credit rating is the first thing that the lender will look for before even thinking about giving you a loan. It's a simple rule: the higher the credit rating, the more chance of you getting a loan. If you have a high credit rating it reflects your ability to pay off the debt.
He will calculate your ability to pay back the loan after taking into account your incomes and expenditures and the current debt burden.
The lender will calculate the cash generation capacity of your proposed plan. If you are buying the property in order to rent it, he will calculate your future monthly rentals, subtract your projected expenses and then conclude whether the remaining amount will be enough to pay your monthly installments.
In other words, the current value of the property will not be as important to the lender as its future worth and profit making capacity. So you must be very clear about that: the major concern of the lender is that he must get back his money in due course of time. If you can assure him of that, there is no doubt that he will lend you money
The Risk factor
The lender will explore every possibility of your failure since it is his job to gauge you from every aspect. He will try to see loopholes in your project. Don't be discouraged. He is just doing his job. The lender will not be analyzing your loan as an Creative Ways To Sell A House Fast isolated deal. Rather he will be considering the overall scenario of the property market and then adjust your proposal to the prevailing market trends. If you have already done this before submitting your proposal, it could score a plus point for you.
The Lending process
The lender will communicate his consent to offer you the loan facility through a document know as a "commitment letter". This is an official communication that the loan you applied for has been approved. All the terms and conditions governing the deal will be included in the commitment letter. It is very important for you to read and understand the commitment letter word by word. If it contains certain clauses that restrain you from doing your desired business in the future, you must get it changed now.
Securing a real-estate financing is not at all easy but if you can see the whole financing process form the lender's Idiot'S Guide To First Time Home Buying perspective- and prepare for it in advance, there is no reason why you won't be able to get your required financing.