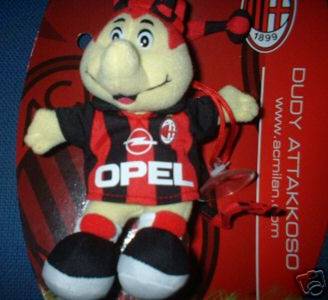 In commercial real estate today, the leasing market is active for those businesses 10 Reasons To Buy Now that need to adjust building occupancy. That means there are opportunities to:
Lease new space
Renew old leases
Relocate tenants to other Property Marketing Strategy buildings or space
Renegotiate leases for longer terms
When the commercial property sales market is slower, the leasing market is usually still active in most locations. That means you as a leasing agent can find listing and commission opportunities in leasing. The choices that you make in the size and types of tenancies that you serve will be the factors that impact the commission outcomes.
To make your mark in leasing commercial property, you need to know lots of business owners and business leaders. Having a good database of tenants and business owners will allow you to build opportunity and more transactions.
It can also be said that you should have good leasing property stock and you will only get that by knowing landlords with the quality properties of the type that tenants are looking for.
So your prospecting model in commercial and retail property leasing will look like this:
Landlords
Tenants
Property Developers
Other Agents
Landlords rarely have all the tools or the market facts to lease their own premises today. They also lack a comprehensive database of lease enquiry from qualified tenants in the local area; that is your key advantage as the local property agent. Sure the landlords can advertise a vacancy but they have not got that database of yours and that is worth appointing you to the listing. Market yourself around the database and its relevance for the property owners that you act for.
The best prospecting model for leasing agents today involves systemised contact and prospecting. Getting into your local area and meet with the business leaders; this will help you understand where the leasing opportunity exists. As part of the connection process with business leaders and tenants, the following information is essential:
Find out how much space they occupy at the moment and how critical that will be in their new property relocation.
The operation of the tenants business will have impact on the choice and size of the property, together with any timing decisions relating to making the move.
If possible, inspect the tenant's business premises to understand just how they function now across business units, customer areas, and productive manufacturing areas. These factors will have impact on the fitout design and space allocation.
Successful businesses need to expand or have the ability to do so when they choose. A property with growth potential and a selection of larger tenancies to move within will have greater advantage for a business of growth. You can then the juggle tenants at times of lease expiry into more practical and larger occupancy spaces.
Car parking is perhaps one of the most challenging leasing aspects when it comes to property occupancy today. In some cases you will need car parking for both staff and customers. Further to that, you may need delivery or loading facilities for products and raw materials. A tenant will advise you here, but importantly you are asking the questions to understand needs.
Transport, services and amenities relating to the property will have impact on the tenant's decision to relocate. It pays to understand the tenant's decisions and must have requirements as part of leasing business premises.
The best prospecting model for agents to use with tenants today involves personal contact and the gathering of information. Most tenants will tell you when their lease is ready to expire, or when they are under some pressure of occupancy. Look for the businesses that are successful as they will require more space. Look for the businesses that are struggling as they will require less space.
Successful property leasing agents base their activities on the property churn and business need for tenants and landlords. Keep your eyes open and you will find the opportunities.