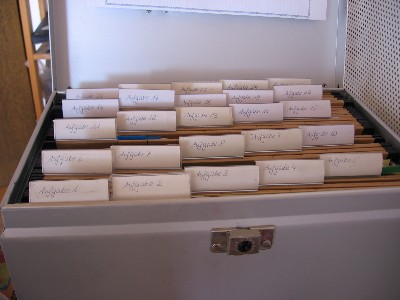 Preparing an analysis of an investment property to determine whether an investment will be good for you is paramount to successful real estate investing. Of course, a real estate analysis is only as good as the information you collect so it offers little meaning to your investment goals unless the analysis contains valid data.
In this article, we'll discuss the information you must collect for a real estate analysis along with some nuances inherent in each that should be considered to insure that the data is valid.
Purchase Price
Okay, you found a rental property that that you like but now must decide how the investment property looks financially regardless of what the seller tells you.
The seller wants $500,000, convinced that he is practically "giving" his property away because the ten-unit building down the street sold last year for $530,000 and his property is much more attractive plus it has the lowest rents in the area (suggesting you can increase the rents and therein your gross income). In other words, he likes his property and justifies his price. Therefore, it's up to you to determine whether the property is priced right or not based on your own survey.
Present Loans
What loans are in place that might be assumed and will the seller consider carrying a second mortgage.
Number of Units, Unit Mix
How many units does the building have and what is the unit mix or configuration. How do those configurations stack up with tenant demand?
Rental Income Is Streitwise A Good Investment
How much annual rental income and what vacancy rate is the seller reporting? Any rental income claiming zero vacancy is not realistic and must include some allowance for vacancies. Examine a current rent roll and pay particular attention to when the rents were last increased and whether they are realistic according to your own rent survey. Owners sometimes raise rents up to or beyond the market prior to selling the property, in turn passing on a bunch of disgruntled tenants that might shortly move out. Likewise, look for a potential to raise rents.
Property Taxes
Ask the seller to produce a current tax bill or call the county tax collector's office and request that information. Moreover, make an estimation of the property taxes you might pay if you purchase the rental property. In California, for instance, property taxes become one percent of the selling price and could be a great deal more than what the seller has been paying.
Insurance
Request a copy of the insurance policy and make certain that the coverage is adequate for you; it may be outdated, and perhaps well below the current value of the improvements. To be safe, obtain a new bid.
Utilities and Trash
Ask the seller to verify what he has been paying for electricity, water and sewer, gas (if applicable), and trash pick up for the past two or three years (not just the past year).
Repairs and Maintenance
Even after the owner produces his figures, estimate your own repairs and maintenance costs because the owner might have done all or a portion of his own repairs and maintenance or maybe was given a discount that you might not get. In most cases, six to eight percent of the gross operating income is sufficient.
Grounds Maintenance, Advertising, Pest Control
What has the owner been paying to keep the grounds maintained, perhaps a pool maintained, Luxury Apartments In Dwarka and for advertising? Are there any ongoing costs for a pest control service?
Property Management
One of the more important questions you need to answer is "just how involved do I want to become in the operations of my real estate investment?" Will you manage the property yourself, perhaps in combination with an on site manager, or are you going to pay a professional management company to manage the property for you?
Prepare Your Analysis
Okay, with all those considerations in mind you're ready to get started. With a good real estate investment software solution, it will be easy because the forms, calculations, and reports are provided.
1) Show the property type (i.e. residential or commercial), address, square footage, price, etc.
2) Show the gross scheduled income (i.e., the potential annual rental income as if the units were 100% occupied).
3) Deduct a percentage for vacancy loss and add the annual income from other sources such as coin-operated washers and dryers, storage areas, etc to compute the gross operating income.
4) Deduct the annual operating expenses such as property tax, insurance, utilities, etc to compute the net operating income. Divide this amount by the sale price to compute the cap rate.
5) Deduct the annual mortgage payment to compute the cash flow before tax. Divide this by your total investment (i.e., down payment, acquisition costs and loan points) to compute the cash-on-cash return.
6) Compute your taxable income by deducting the annual interest, amortized loan points, and depreciation allowance from the net operating income. Multiply this by your marginal income tax rate (i.e., state and federal taxes) to compute your taxes due (or tax savings). If taxes are due, deduct that amount from the cash flow before tax to compute the cash flow after tax, and if taxes are saved then add that amount to the cash flow before tax to compute the cash flow after tax. Remember, a quality real estate investment software solution makes this easy.
That sequence with the correct data will tell you what you need to know about a specific property in a matter of minutes and help you make a sound and knowledgeable investment decision. Here's to your success.