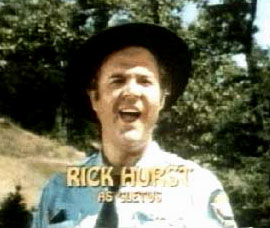 With a temporary resident mortgage, anyone in Australia on a temporary visa can enjoy the benefits offered by owning a home. Any resident working in Australia for more than twelve months is eligible to apply. Here is what you need to know when preparing to purchase a home as a temporary resident.
Qualifications
As with any mortgage, there are some limitations and qualifications that you must meet. The usual risk assessments involved with any mortgage application will apply, and the type of visa that is involved will play a role. Those who qualify can expect their loan to cover up to 80% of the value of the property (80%LVR), although in special circumstances such as a applying with resident partner or spouse, you may be eligible for up to 95%LVR.
Visa Options
There are different types of visas that can qualify for mortgages, including spouse and partner visas, student visas and 457 visas.
A spouse or partner mortgage is preferred as banks are more likely to loan to a person who is married to or intimately involved with a native Australian. They are considered to be a lower risk as it is believed that they are more likely to stay in the country. Becoming a property owner in the country can also be beneficial when the visa holder applies for citizenship.
Student visas are ideal for international students wishing to buy property in Australia. Ability to pay back the loan with an Australian job is required and some banks will accept family support through guarantor loans.
A 457 visa mortgage is designed for foreign workers who are in the country. Visa holders who have been on their job for more than Fastest Way To Sell Home twelve months can typically qualify for a 90% mortgage while people who are newer to the country can apply for an 80% mortgage.
There are also special bonuses available for medical professionals. Applicants with these visas have a minimum residency requirement of 3 months and a maximum requirement of 4 years. The reason applicants are limited to four years is due to the residency limitation on this type of visa.
Interest rates are not driven by citizen status. While the visa will play a role in the approval process it will not affect the actual interest rates. A foreign citizen will receive an interest rate based on risk factors just as any other applicant would. This means you may be eligible for the same competitive rates as an Australian citizen.
Loan to Value Limits
As a general rule, banks follow certain guidelines regarding how much money those with a long stay visa mortgage can borrow. 80% loans are available for all long stay visa mortgage applications, regardless of how long the applicant has been in the country.
In most cases a temporary resident will need government approval before they apply for a mortgage. The Foreign Investment Review Board (FIRB) is the agency responsible for monitoring all foreign investment in Australia. Approval is not required for spouse visa loan applications when the partner or spouse is an Australian citizen.
90% loans are a possible option for those borrowers who have been working in the country for more than 12 months. Finally, those visa holders who are applying with an Australian spouse or partner may qualify for up to 95% of the value.A�
First Time Home Benefits
These benefits are designed for Australian citizens and are not available for visaA�holders. However, applicants under a spouse mortgage can qualify for these benefits. The couple must be listed as "Joint Tenants" on the application in order for it to be approved.
Benefit From A Temporary Characteristics Of Real Estate Market Pdf Resident Mortgage Today!
Temporary Australian mortgages are perfect for any visa holder staying in the country. Employees working in Australia but based overseas can benefit from owning a home without becoming a permanent resident or Australian Citizen. Whether the final goal is to purchase an investment property or a home for the duration of their job in Australia, competitive mortgages are available.A�
The total amount of money any lender is willing to issue will vary from one bank to another, as well as in relation to your financial status. Make an appointment with a qualified and experienced mortgage broker who can answer your questions and help you find the best deal available. The more lenders a broker works with the more chance you have of finding a loan and the more money you can potentially save on your Australian mortgage.