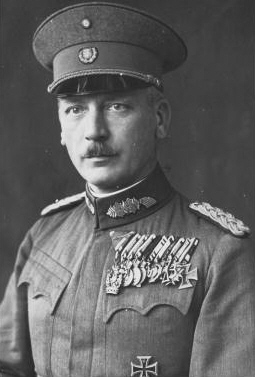 Every commercial real estate agency should have a job specification in place that relates to the individual roles of selling and leasing property. The job specification can be provided to potential candidates when they are considering employment in your agency. The specification can also be used as a benchmark when salespeople are underperforming or not getting the results that you seek.
There are differences in activities between property sales and property leasing, however in each case you require a highly motivated salesperson that is prepared to drive their market share and build more business.
Here are some tips regards the typical specification that can be drafted for your agency employment processes. You can add to this list based on your business, location, and targeted property types.
The agent should be required to prospect for a period of at least 2 hours on every business working day. The method of prospecting will really depend upon the property type and the surrounding market, although you would expect the prospecting to include cold calling, face to face meetings, and door knocking business owners.
The agent or salesperson should be producing a certain number of listings on a weekly basis. This number will depend upon the property type and the local area although most typical agencies would expect at least two new listings per week. That being said, you then get into the qualification of the types of listings required and that will include open and exclusive listings. The bias should be towards exclusive listings on a minimum agency term of at least three or four months.
You may want to nominate the types of business to come into your agency. That will be in the form of sales listings, leasing listings, and property management appointments. As part of that process you can also qualify the ideal level of property size, price, or rental. In that way you will get away from the less profitable and smaller properties in the local market. One of the biggest problems facing new commercial agencies today is that they take on just about everything that comes in the door. In many cases, the same amount of work is required for a small property as opposed to a large and complex property. If a small property comes to your agency then you need to decide whether it is worthwhile handling the listing or alternatively passing on to another agency.
You want all your salespeople to develop a significant market share within the property type that they specialise on, and the location. As part of monitoring this, you need to know their signboard presence and Internet listing presence on a monthly basis. Investment Club Rules Template The salesperson can track these numbers for you and provide you with a summary at the end of each month. Alternatively you can get your administration staff to track these numbers locally from sign counts and internet listings across agencies.
Meeting with your salespeople and agency staff on a weekly basis is a wise move. All members of the sales force should be giving you as the team leader their weekly numbers regards cold calling prospects, appointments, meetings held, and new listings. They should also tell you where they are prospecting and the success rates within the process.
All members of the sales team should cooperate with each other when necessary and appropriate. Communication within the office should be open and honest to encourage that linkage.
Strong client relationships and communications should be maintained at all times. As part of that process, you can have a customer connect person that contacts all of the Bilateral Real Estate clients in your business on a monthly basis to ensure that they are comfortable with the service and quality of performance from the relative salespeople acting for them.
A good real estate business today is built on the back of great people. Managing salespeople is not an easy task and requires systemised tracking and benchmarks.
The job specification process incorporating some of the issues above will help you stay on top of your best salespeople and their activities. It is very easy for salespeople to lose focus and that will have impact on your bottom line within about three months. Use your tracking processes to identify any problems as early as possible.