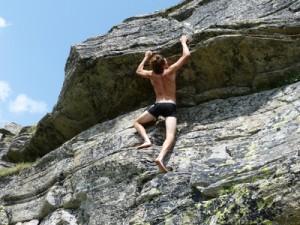 As a local specialist commercial and retail real estate, you should be checking out your competing properties locally. This should be done frequently and at least weekly. The property market is under change and we as agents should be on top of that change.
When you know your market, you will understand what properties are attracting better enquiry in the prevailing market conditions. You will also identify what works when it comes to property promotion. Both of these factors help you focus your marketing efforts and your prospecting model.
It should be said that some of your competing agents will be better suited than others when it comes to property promotion and marketing. Some of those Alternative Real Estate Companies agents will be at the top of the market working exclusively with high quality listings. It is the high quality listings that create the enquiry.
As a general rule, you should focus on quality listings of reasonable size as part of your prospecting model. Over time that will generate more enquiry and also better market share. That is how top agents get to the top of the market.
So let's look at some ways to monitor current property activity locally. This information can be merged into your local market intelligence and records.
Every property that is on the market for sale or for lease should be inspected so you can understand the precinct or location, and levels of improvements. From those factors you can determine value for money when it comes to the asking price or rental.
Always watch the time on market factors that apply to the location and or property type. You will soon see trends when it comes to current property enquiry. It may be that some enquiry is within a particular range of price or rental, whilst other enquiry may be for a particular property type.
On a weekly basis, check out the listings that are being marketed on the Internet. Determine the differences in the marketing efforts so you can understand what works and what doesn't. There is no point in repeating errors when it comes to property marketing today. Limited levels of enquiry say that we have to do more with less.
When you assess local marketing efforts, the properties should be split between exclusive listings and open listings. You will see a higher success rate with exclusive listings. This data or information will be useful when it comes to conditioning clients.
Do a signboard count within the local area on a monthly basis. Break the numbers down into agency and also salesperson. Determine who has How To Sell Property Gta 5 Online the dominant market share when it comes to signboards locally. Like it or not, the signboard is the indicator of market dominance.
Get a friend to do a 'secret shopper' on your competing agents. From that information, you can determine what agents are more effective when it comes to taking enquiry and converting inspections. You will also see the errors and omissions that some agents create given their poor enquiry processes.
These factors will help you understand what is working in the local property market. During the business year, you can determine where the enquiry is coming from, and how best to place your marketing efforts.